RustChance Review: A Comprehensive Analysis
Is RustChance a Trustworthy Platform?
RustChance has carved a niche for itself as a reliable and secure online gaming platform. With years of operation under its belt, it boasts an impeccable record, free from any legitimate scam allegations or security breaches. This steadfast commitment to trustworthiness is a cornerstone of RustChance's reputation.
Our in-depth research confirms RustChance's legitimacy. The platform has diligently acquired all necessary licenses to operate as an online gaming service. This commitment to legality and regulation provides users with peace of mind, ensuring that their gaming experience is both safe and fair.
A Treasure Trove of Gaming Options
RustChance isn't just about security; it's a paradise for gaming enthusiasts. The platform offers a diverse array of gambling games, each more engaging than the last. But the excitement doesn't stop there. Seasonal events bring a unique flair to the gaming experience, offering players the chance to win exclusive and coveted rewards.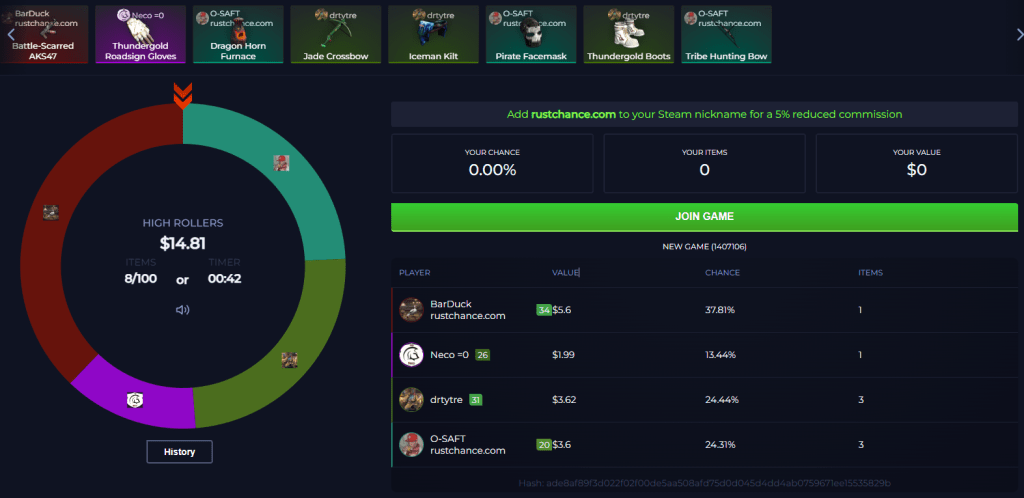 Discovering RustChance: A Detailed Review
Pros and Cons at a Glance
Pros:
Highly active Jackpot and Coinflip games.
Engaging live on-site chat feature.
Complimentary sign-up bonus.
Daily free bonus opportunities.
Multilingual website, catering to English, Turkish, and Russian speakers.
Quick and easy sign-up process.
Long-standing reputation enhances trustworthiness.
Cons:
A 20-second cooldown on Roulette.
Intrusive on-site audio.
Limited to only Rust skin deposits.
The website layout could be more user-friendly.
The loud background music might be distracting for some users.
---
What Sets RustChance Apart?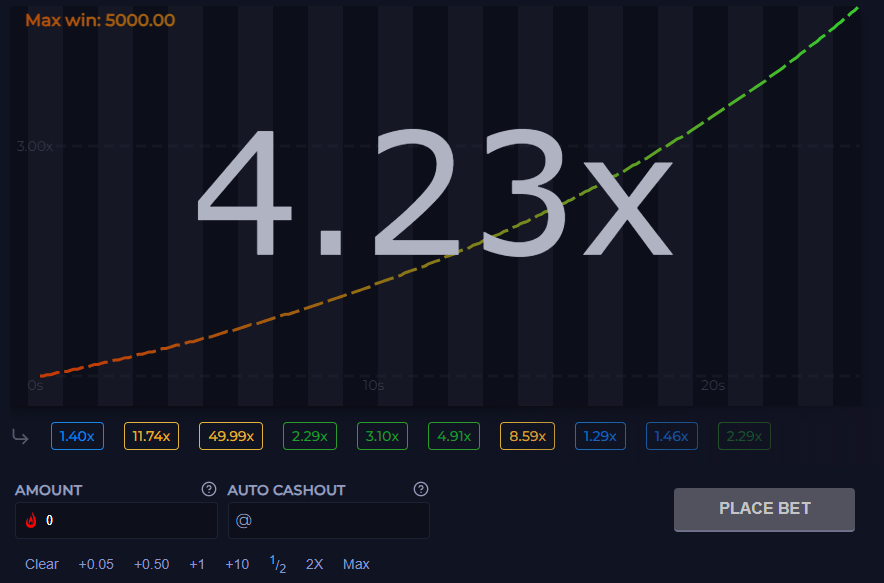 RustChance, launched in 2019, quickly rose to prominence in the Rust skin gambling scene. Despite the growing competition, it maintains a strong presence with a consistent online player base. Let's delve into the games that make RustChance a go-to destination for many:
Diverse Gaming Options:
Jackpot: A thrilling game where players can be high rollers or conservative bettors.
Coinflip: Offers a balanced 50% winning chance, making it a favorite among players.
Wheel: A spin-the-wheel game that adds an element of suspense and excitement.
Crash & Landmines: Games that offer a mix of strategy and luck, appealing to a wide range of players.
User Experience: Navigating RustChance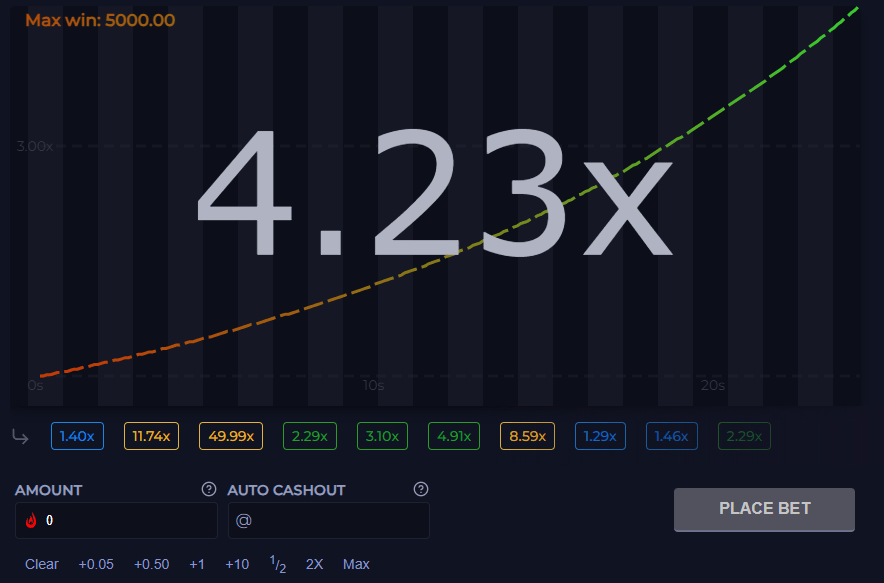 RustChance places a high priority on user satisfaction, constantly evolving to enhance the gambling experience. The platform's intuitive layout makes navigation a breeze, whether you're a novice or a seasoned gambler. The inclusion of an on-site live chat creates a communal atmosphere, fostering a sense of belonging and engagement among players.
Coin Exchange Rate: Fair and Transparent
The coin exchange system mirrors the simplicity and transparency of the Steam Market. With 'Flames' as its native currency, each unit equates to $1 worth of deposited skins. This straightforward 1:1 ratio simplifies transactions, making the betting process seamless and user-friendly.
Customer Support: Room for Improvement
While RustChance provides a ticket-based customer support system, the absence of a live chat option for immediate assistance is a notable drawback. Although the ticket system is efficient, incorporating a live chat feature would significantly enhance the support experience, aligning it with contemporary customer service standards.
---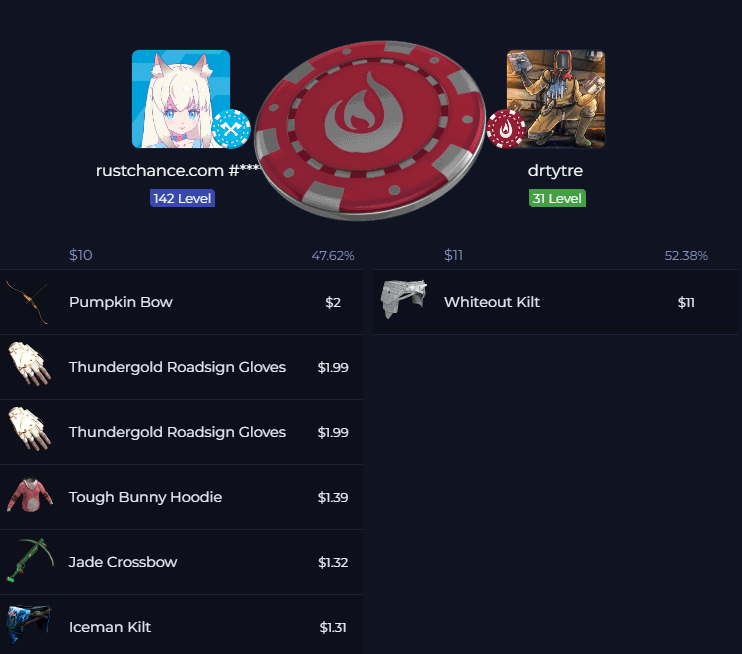 Deposits and Withdrawals: A Seamless Process
RustChance simplifies the deposit and withdrawal process by integrating with Steam accounts. This streamlined system ensures that players can easily transfer funds and skins, although it's important to be aware of the platform's withdrawal restrictions and requirements.
Licensing and Safety: A Secure Environment
Operating under the stringent regulations of Curacao, RustChance adheres to the highest standards of online gambling legality and safety. This licensing ensures that players are engaging in a secure and regulated environment.
Customer Support: Responsive and Informative
Our interaction with customer support team revealed their commitment to providing detailed and accurate responses. While the ticketing system functions effectively, expanding support options could further enhance user satisfaction.
Reputation: Trusted by the Community
RustChance enjoys a positive reputation among its users, with minimal complaints regarding transactions or security breaches. The legitimacy of its bonuses and promotions, coupled with a straightforward account setup and betting process, contributes to its standing in the online gambling community.
Promotions and Bonuses: Maximizing Your Experience
While RustChance's bonus offerings might seem modest at first glance, they hold substantial value for those willing to explore. Seasonal events and special promotions add an extra layer of excitement, offering unique rewards and opportunities.
Levels and Leaderboards:
Earn rewards as you level up through consistent gameplay.
Leaderboard competitions offer additional incentives for active players.
Faucet and Affiliates:
Earn currency through the Faucet feature by fulfilling specific requirements.
The affiliate program allows you to earn a percentage from referrals' bets or site commissions.
Claiming Your Free Bonus on RustChance
Visit RustChance.com using our provided link.
Sign in and navigate to 'Redeem Code'.
Enter the code CS2BET to claim your bonus.
Provably Fair System: Ensuring Fair Play
Provably Fair system utilizes a dual-seed mechanism, ensuring the randomness and fairness of each game. This transparent system, akin to a blockchain ledger, guarantees that neither the platform nor players can manipulate game outcomes.
Comprehensive Summary: RustChance at a Glance
RustChance stands out as a robust platform for Rust skin gambling, offering a diverse range of games and a user-friendly experience. While it excels in providing a variety of gaming options and maintaining a strong security protocol, there is room for improvement in customer support and payment flexibility. Its commitment to Provably Fair gaming and a strong reputation in the community make it a reliable choice for online gamblers.
Frequently Asked Questions
Is RustChance safe to use?

Yes, RustChance operates under strict regulations and employs Provably Fair gaming systems to ensure a secure and fair gambling environment.

What types of games are available?

Platform offers a variety of games including Jackpot, Coinflip, Wheel, Crash, and Landmines.

Can I withdraw my winnings in cash?

Withdrawals are currently limited to Rust skins.

How does RustChance ensure fair play?

The platform uses a Provably Fair system, which employs cryptographic techniques to guarantee the randomness and fairness of each game.

What about promotions?

RustChance offers various promotions, including seasonal events, a free sign-up bonus, and a referral program.
Comprehensive Table: RustChance Overview
| Aspect | Details | Rating (Out of 5) |
| --- | --- | --- |
| Games Available | Jackpot, Coinflip, Wheel, Crash, Landmines | 4.5 |
| User Experience | Intuitive layout, live chat feature | 4.0 |
| Payment Methods | Limited to skins, straightforward deposit and withdrawal | 3.5 |
| Customer Support | Ticket-based system, responsive but lacks live chat | 3.0 |
| Security and Fairness | Provably Fair system, licensed under Curacao laws | 5.0 |
| Reputation | Strong community trust, minimal complaints | 4.5 |
| Promotions | Seasonal events, sign-up bonus, referral program | 4.0 |